Satani Gallery: in Ogikubo 2000-2008
March: Satani moves the gallery to his house in Ogikubo.
While based in Ogikubo, Satani holds 11 exhibitions (including nine more homages to Shuzo Takiguchi ) at various sites (including Shiseido Gallery) in Tokyo for the next eight years, until 2007.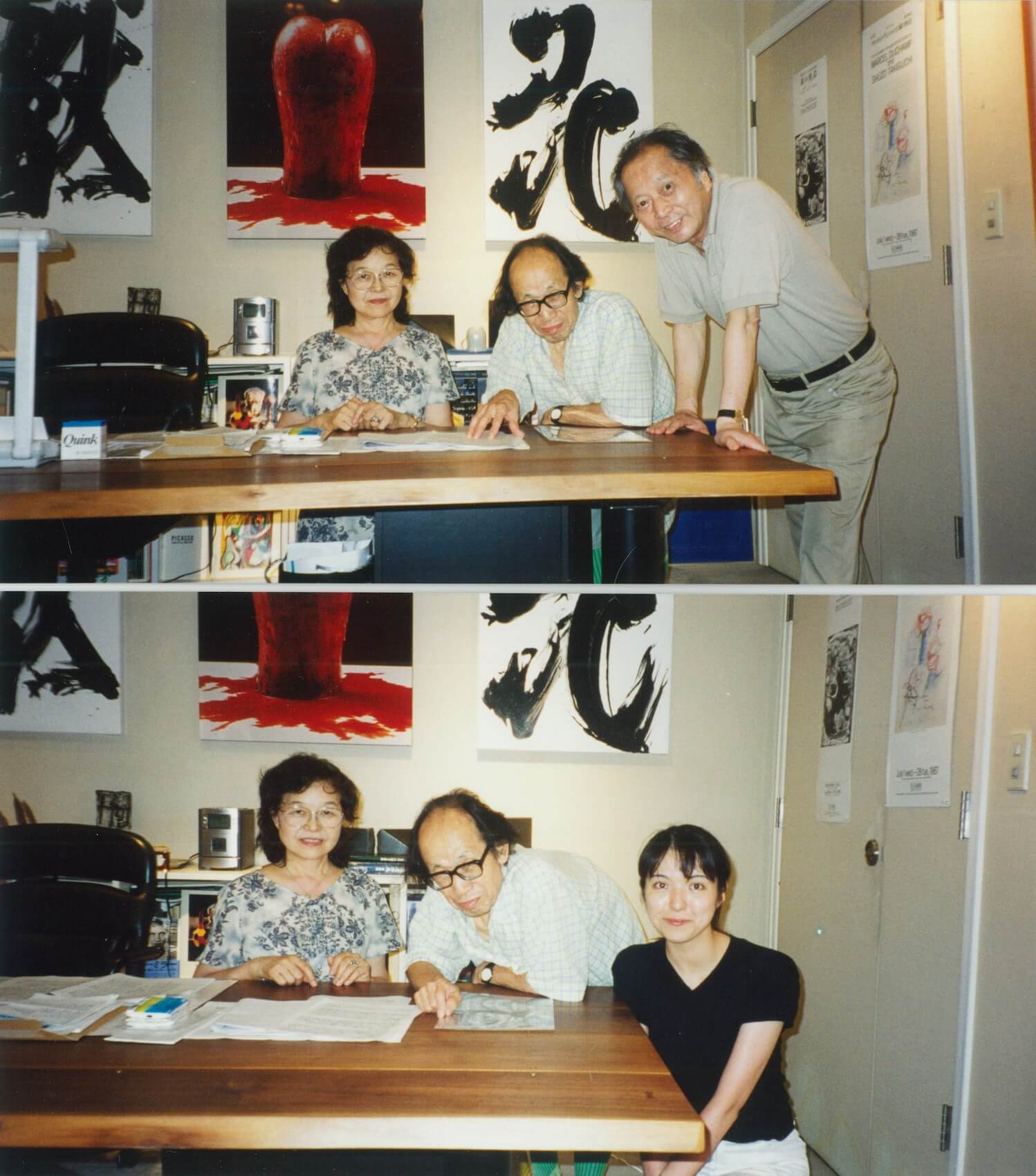 March: Satani's book Genten eno Kyori (Distance from the Starting Point: Between Art and Society) is published by Chusekisha.
February: Satani's book Satani Garo no Sanju-nen (30 Years of Satani Gallery) is published by Misuzu Shobo.
May 23: Satani dies while recuperating at home. His ashes are interred at Kongo-in (a Shingon Buddhist temple founded by Prince Takaoka) in Kahara, Maizuru, Kyoto Prefecture.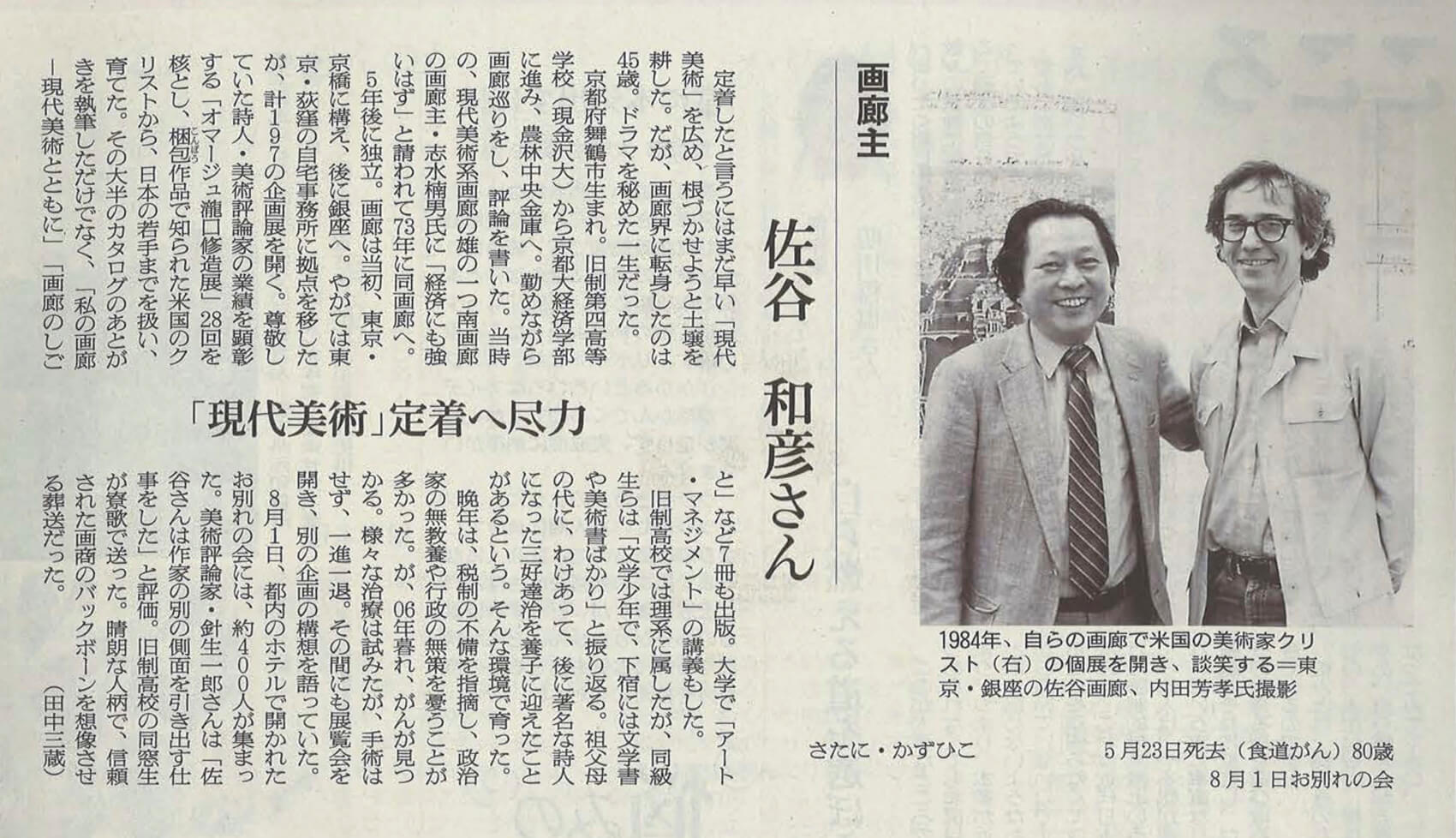 August 1: A memorial event held at the Palace Hotel is attending by over 360 people. Memorial Collection of Writings by Kazuhiko Satani is also published.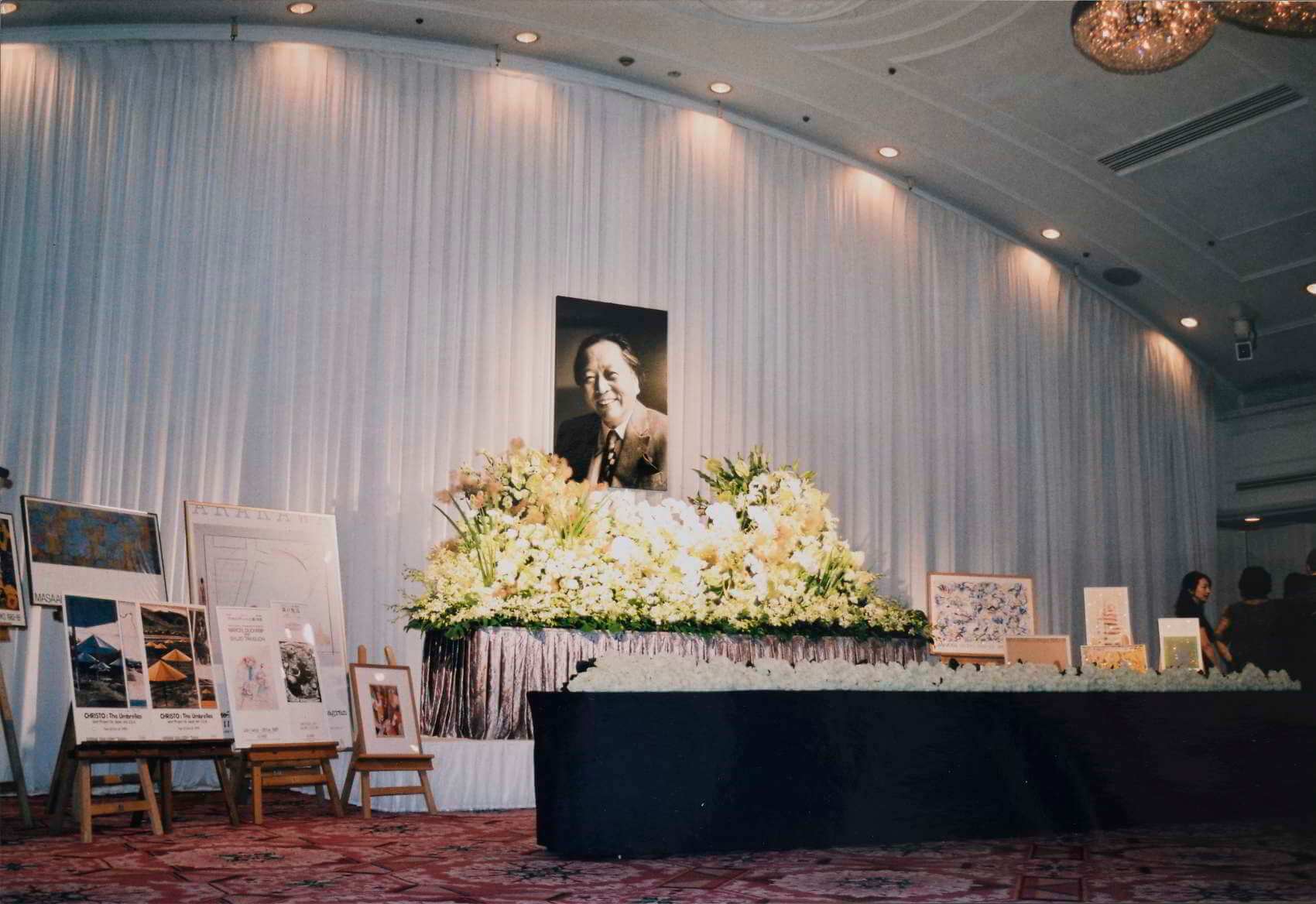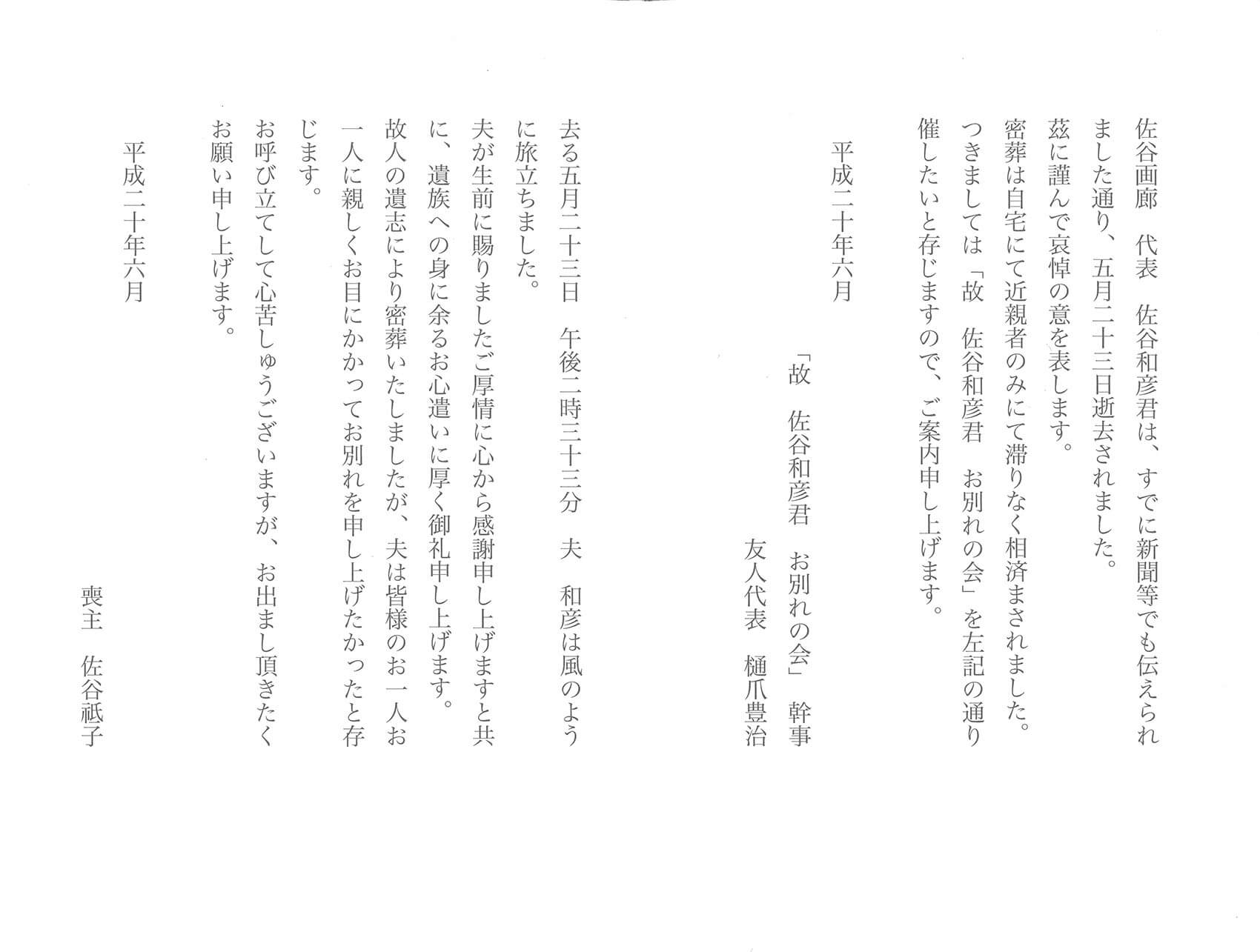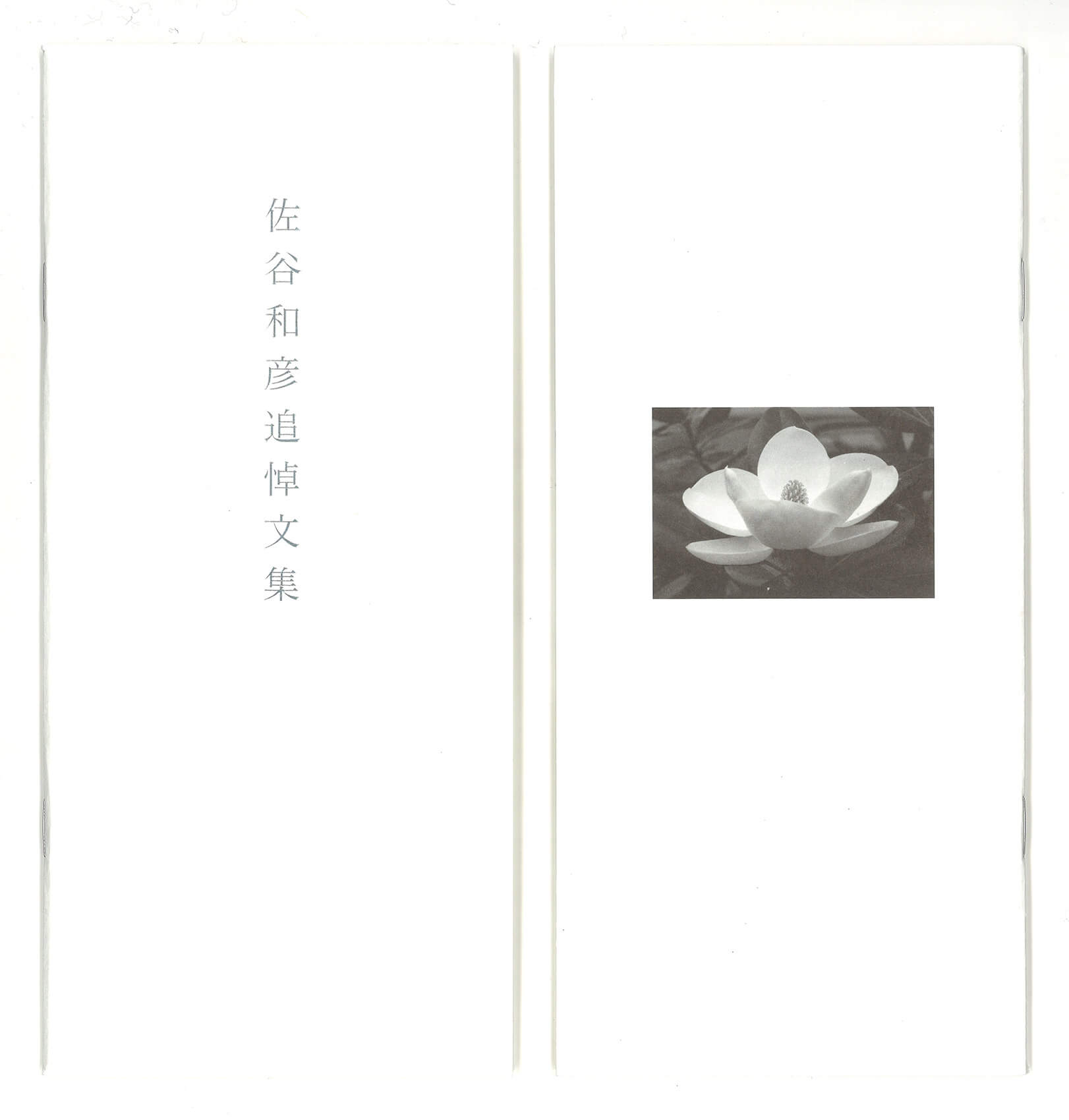 A Partial List of Satani's Accomplishments

7 books
197 exhibitions
28 Exhibitions of Homage to Shuzo Takiguchi
132 exhibition catalogues, etc.