Satani Gallery: in Kyobashi 1978-1982
March: Establishes Satani Gallery in Kyobashi 2-chome, Chuo-ku, Tokyo. He also publishes: Chimeiki A Diary of Art Fan.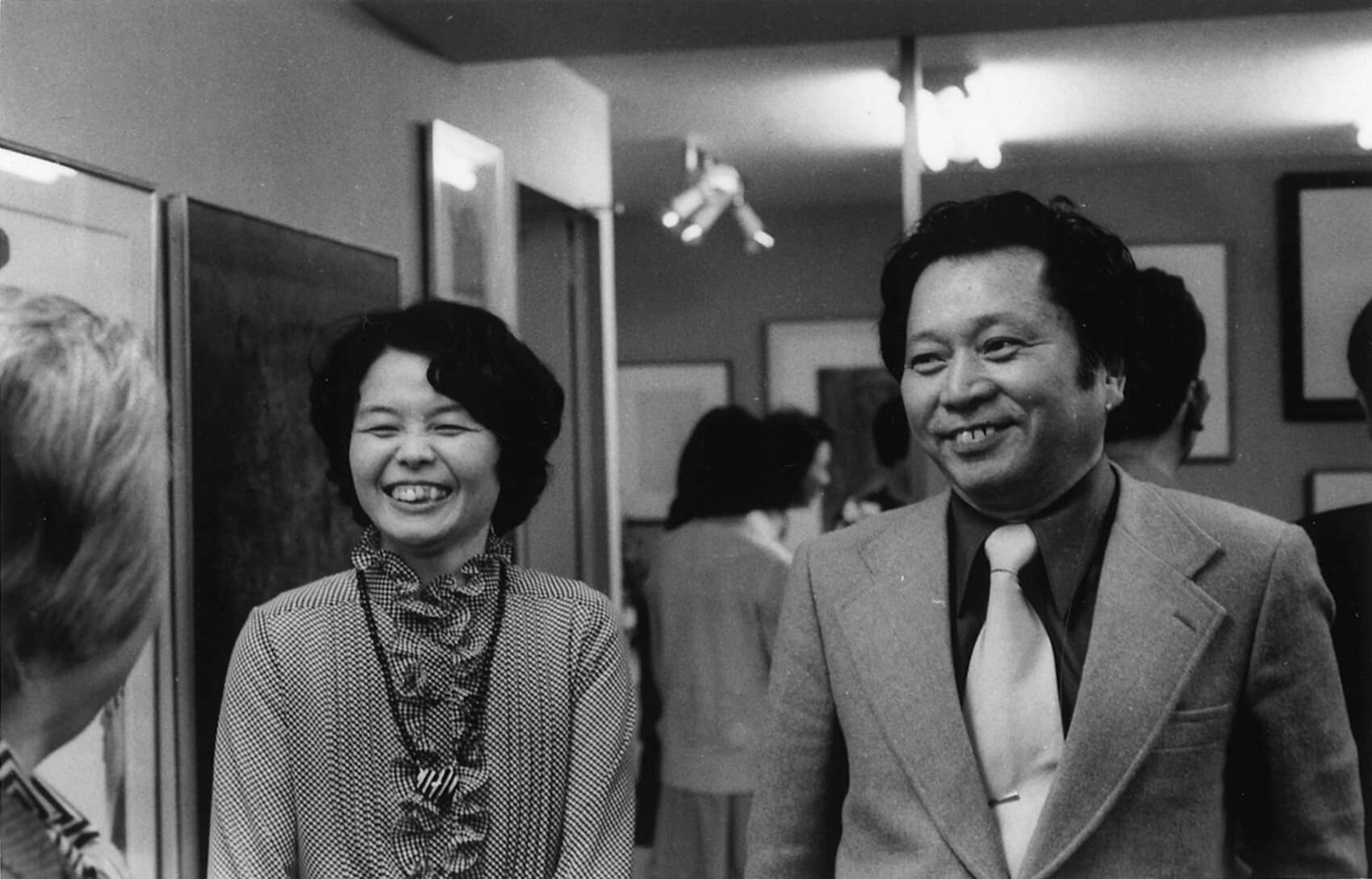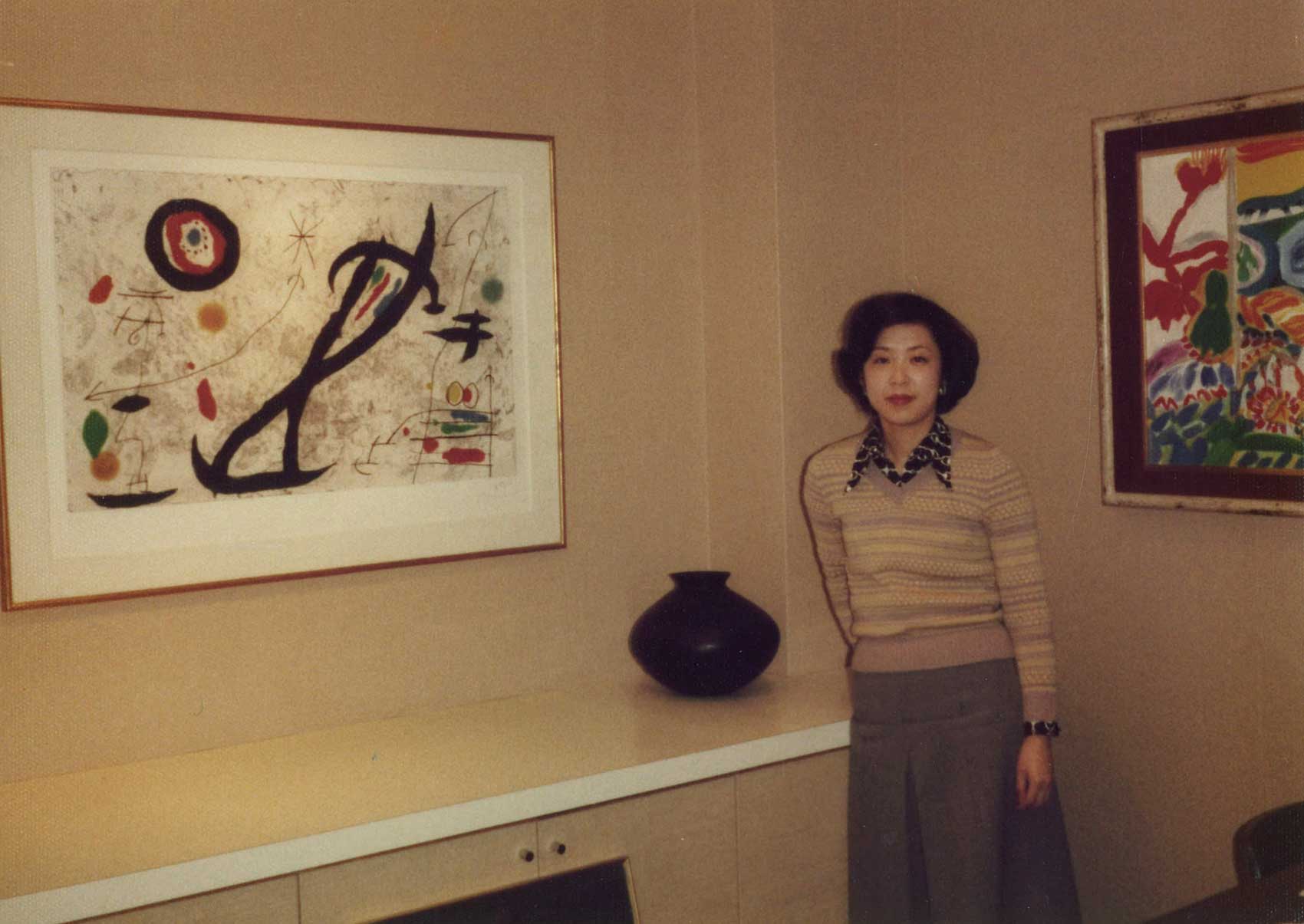 September: Holds the gallery's first exhibition, Max Ernst & Yves Tanguay Prints – A Two-person Show.
During the exhibition, Shuzo Takiguchi sends a handwritten, seven-line poem in French and Japanese beginning with the seven letters in the artists' first names: MAX YVES.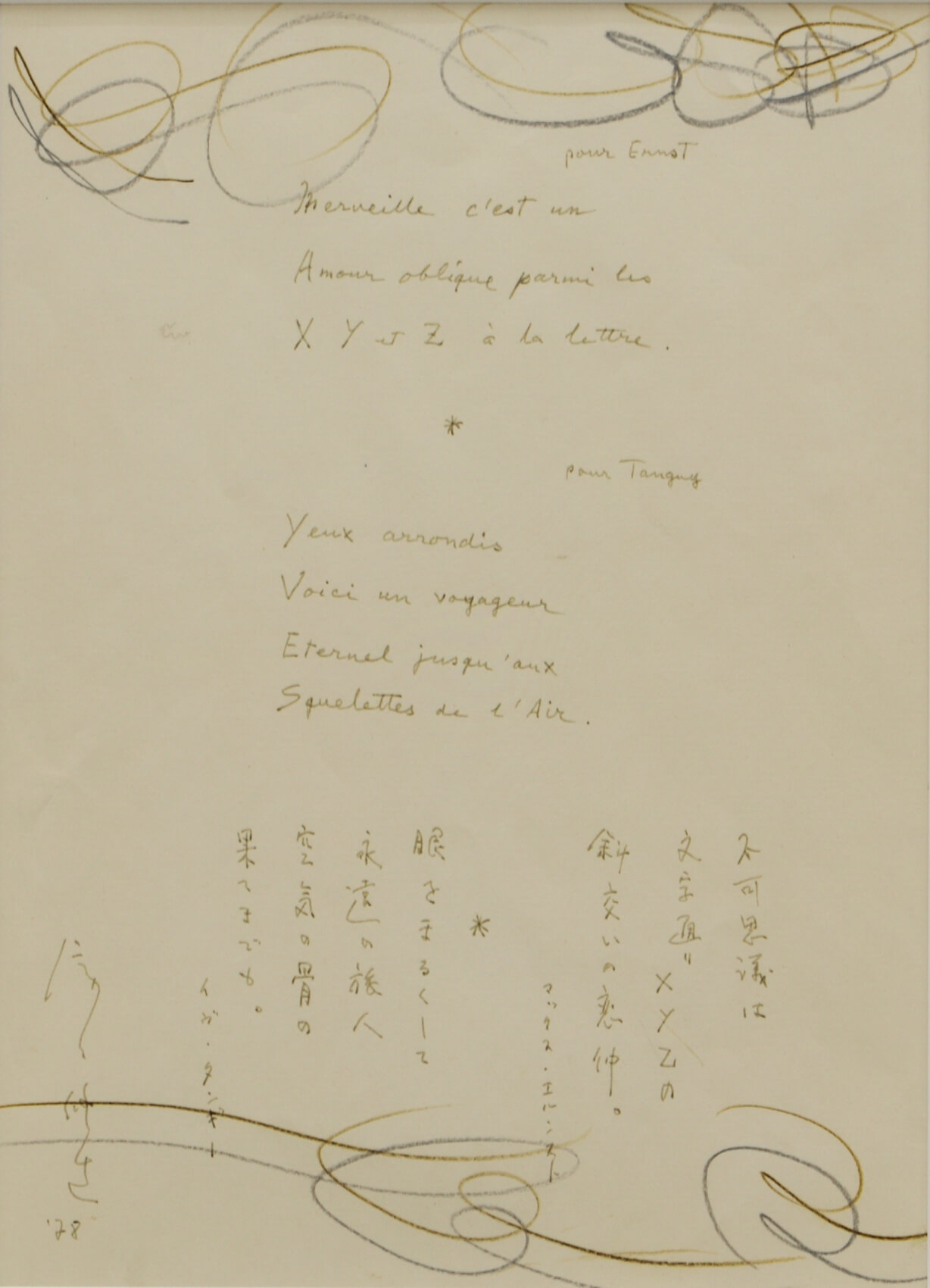 Satani adopts a firm policy of producing a catalogue for each subsequent exhibition. The catalogues and invitations are designed by Kiyoshi Asai, who oversees almost all of the gallery's printed matter until he falls ill. While commissioning texts for the catalogues by researchers, critics, and curators, Satani also begins writing afterwords and other essays for them.
October: Holds Masaaki Yamada: Paintings from the Late 1960s.
The first of an annual series of solo shows by Yamada, an abstract painter who was still largely unknown at the time, the exhibition combines new and old works, and runs for 17 years (until 1996).
September: Satani reorganizes Satani Gallery as an incorporated company.
December: Holds Jackson Pollock, featuring a small painting.
The exhibition catches the attention of Masataka Ogawa, director of the Museum of Modern Art, Toyama, leading Satani to provide the museum with works in what is the gallery's first large-scale import project.
June: Holds Takeo Yamaguchi show to commemorate the publication of The Paintings of Takeo Yamaguchi (Kodansha).
The art photographer Yoshitaka Uchida is the driving force behind the book.
Although Yamaguchi had asked that the exhibition be a "modest" affair, Satani had been received special treatment from Takeo Yamaguchi while working at Minami Gallery, and after being motivated by Uchida's enthusiasm, he became involved in negotiating a publication deal with Kodansha.
July: Holds Material Glance, the first Homage to Shuzo Takiguchi exhibition, with poetry by Takiguchi and lithographs by Antoni Tàpies.
This marks the start of a lengthy series of exhibitions celebrating Takiguchi (who died on July 1, 1979), with whom Satani had been friendly. The series evolved into shows by artists who were involved with Takiguchi, and Satani published catalogues for each of the 28 exhibitions. Satani saw this as his lifework (the series continued until 2006).
April: Self-publishes My Gallery: Together with Contemporary Art.
Also in April, Satani holds an exhibition of drawings and collages by Christo. As the artist is in Tokyo, he makes an unprompted visit to the gallery. This marks the start of a series of interactions between them, leading Christo to hold several exhibitions at the gallery.